Wedge sandal with laser cut out detail and ghillie tie
Store Pages
Store Categories
Save up to 90% on the
Brand Name Shoes You Love!
Shop by Category
Shop by Shoe Size
Women's Shoes
Men's Shoes
Our Newsletter
Sign up to receive special insider notifications of deals, promotions, and new items!

SatisfactionGuaranteed

WorldwideShipping

30 DayReturns

Bella Vita Women's Prescott Wedge Sandal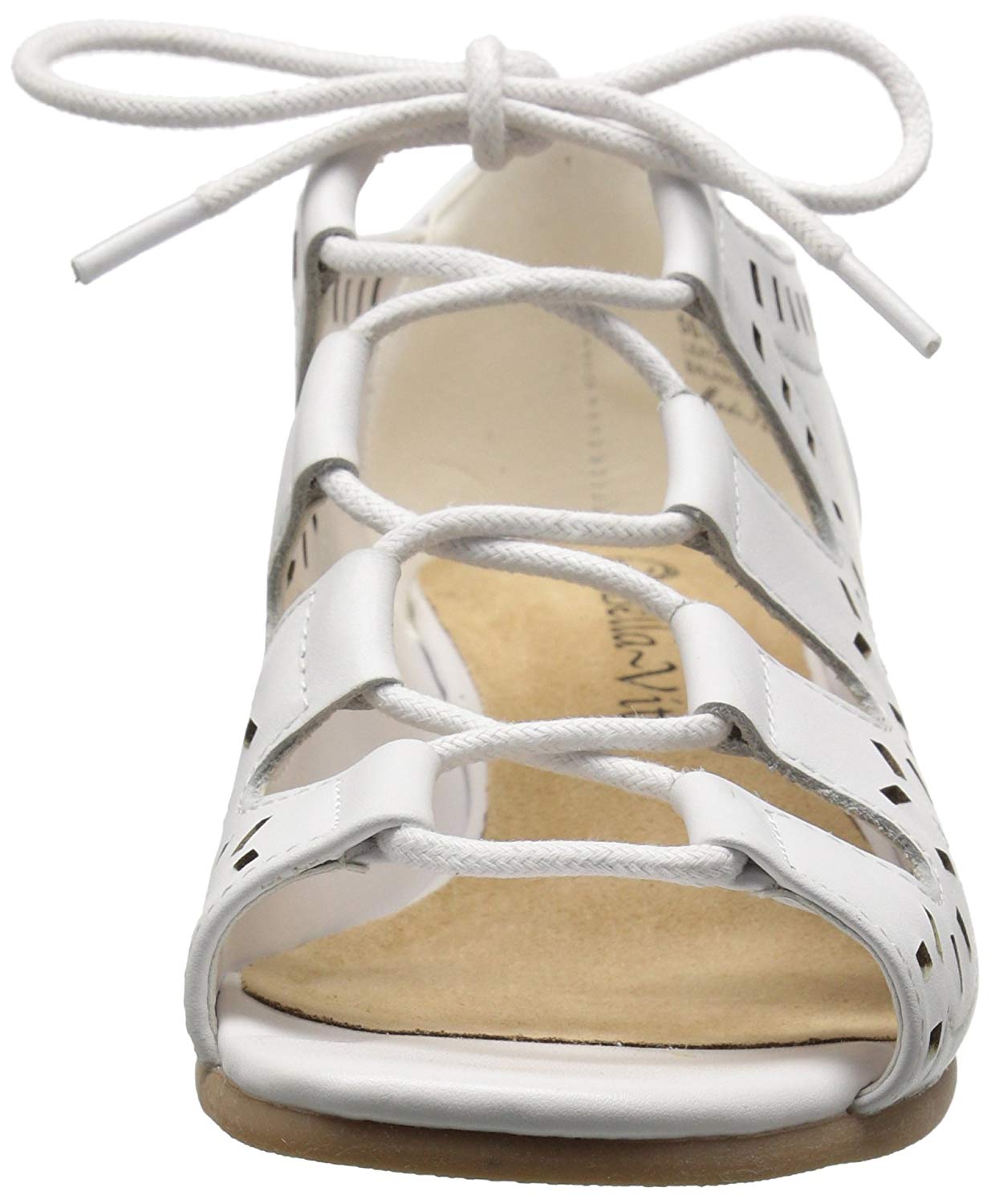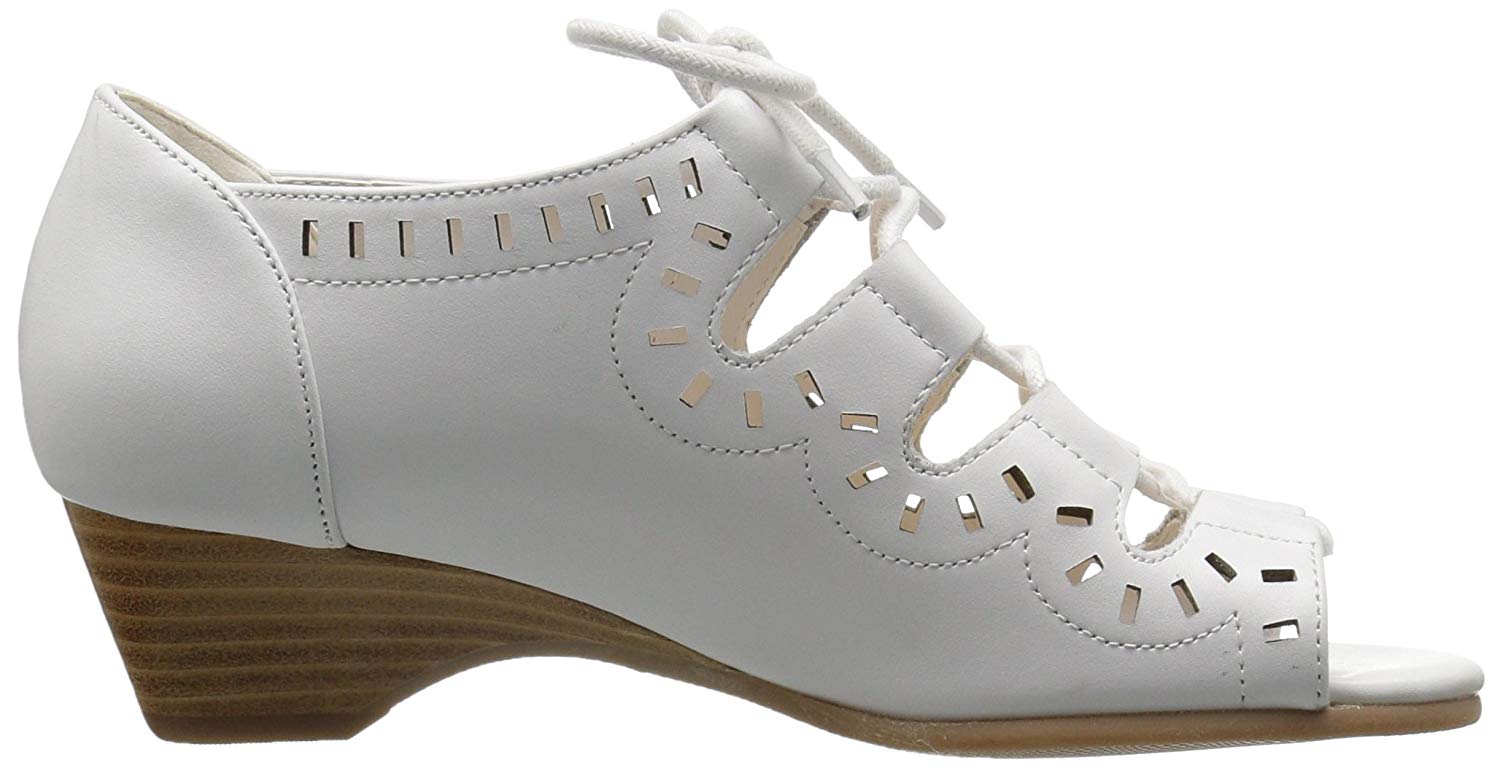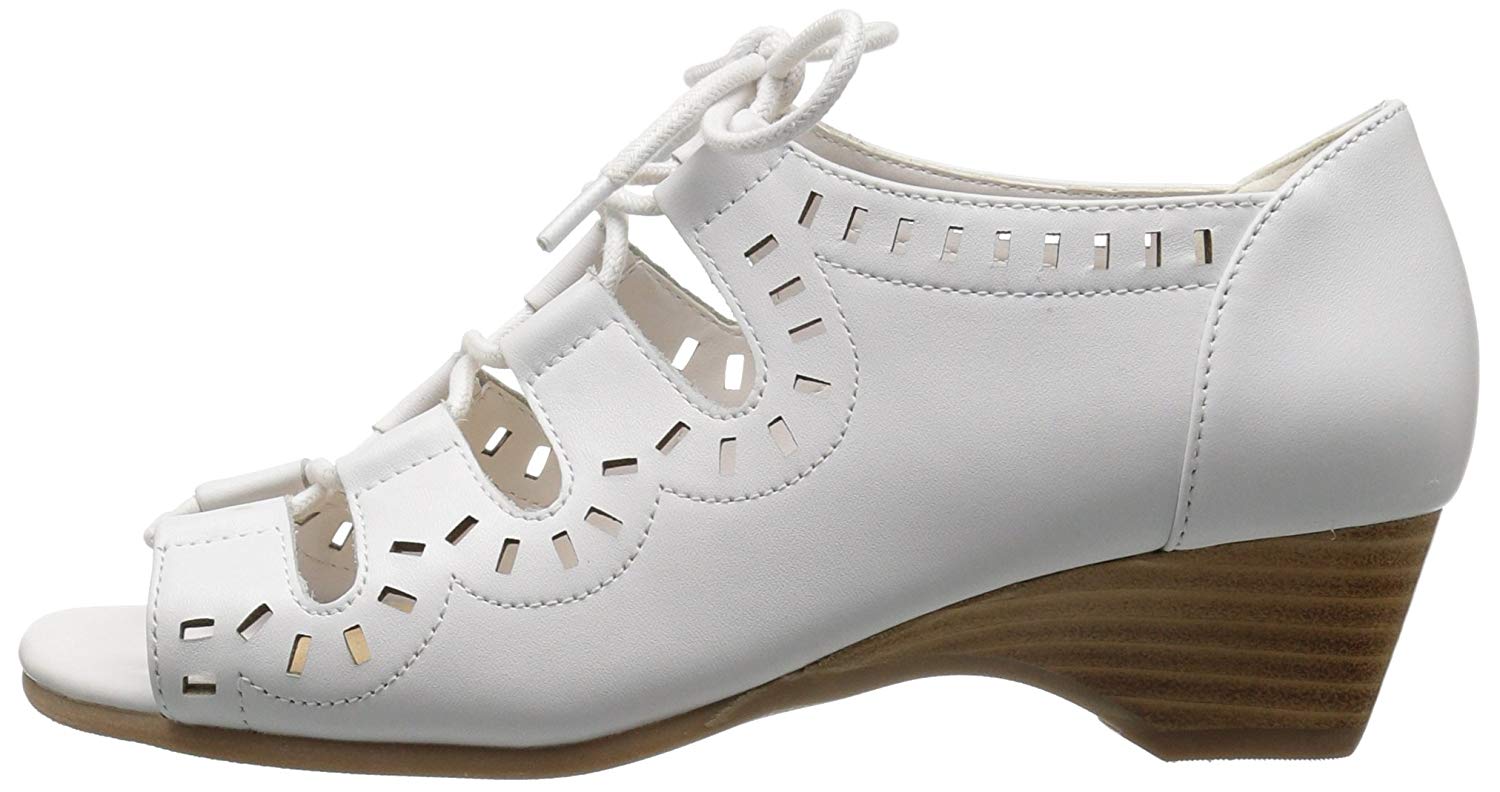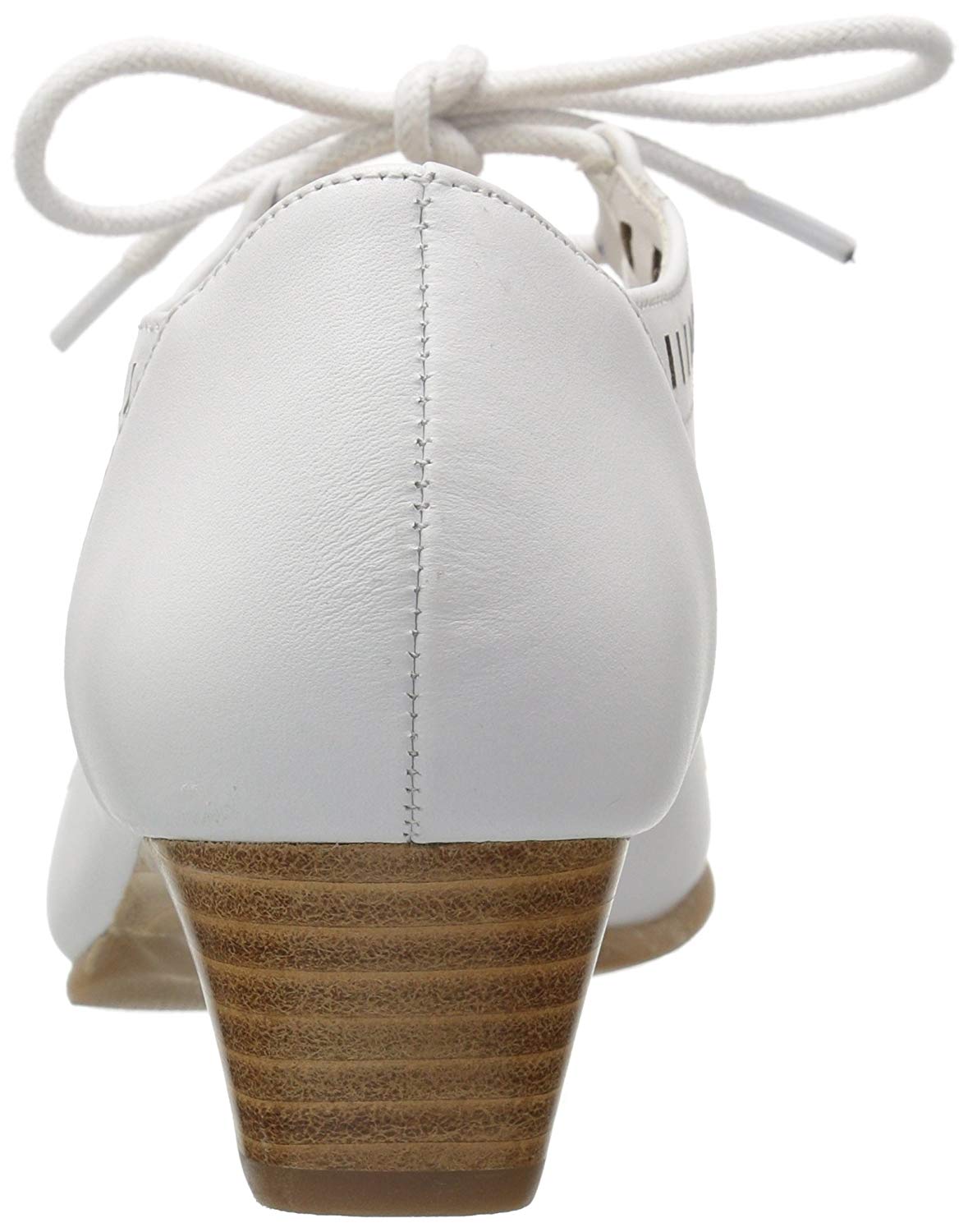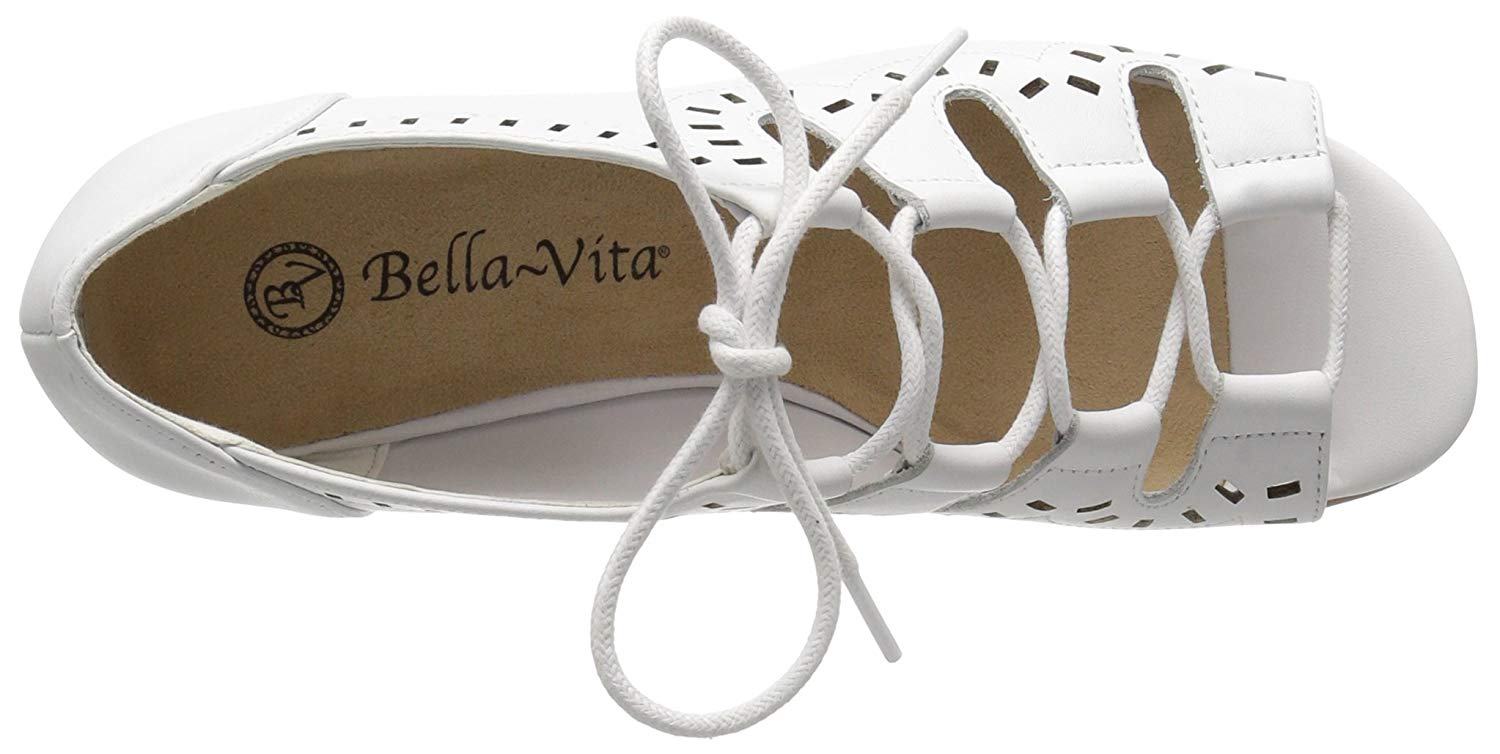 Click Thumbnails to Enlarge
Product Description
Bella Vita shoes has a full collection of casual, wear to work classic shoes. Bella Vita timeless footwear collection includes everyday casual sandals, polished pumps and closed or open-toe wedges to match your work attire perfectly. Here you will find heeled sandals that are perfect to wear from day to evening and classic ankle boots can be worn year round with pants or dresses. You will also find Bella Vita's comfortable moccasins that look amazing with work blazers for casual days at the office or with jeans and a t-shirt for a casual and chic look. You will fall in love with Bella Vita's leather ballerina flats and printed ballerina flats to complement your every day outfits.
Parent SKU: pp-685d534a
We gladly accept PayPal & Credit Cards
We offer Free Economy Shipping across the US and affordable International shipping. Expedited shipping within the US is available for an additional charge.
Hello,
Our PairMySole Return Policy is simple:
Customer Satisfaction is our main goal, all items are quality checked prior to being listed and sent out. Please contact us prior to leaving any Negative Feedback and allow us to make things right!
We have a 30 DAY RETURN POLICY
Please include the original packaging and return form & tracking number otherwise the return may take longer to process the refund. Once we have received the item and inspected it we will issue the refund within 1-7 business days.
All International orders sold outside the following countries are Final; United States, Canada, United Kingdom, Germany, France, Italy, Spain, Australia, & Mexico.
If a shoe is listed as "New w/ Defects" This shoe can be a recent return. These shoes typically show a little more wear in their soles and may have blemishes such as scuffs and/ or wrinkles. Please refer to the last 4 images of the "actual shoe" and the condition notes for a more accurate description of the shoe condition.
PairMySole sells top quality lady's, men's and children's footwear.
We aggressively purchase our shoes from a variety of sources and are able to pass on great savings to our customers – selling our shoes significantly below retail!
Our customers feel confident that their PairMySole purchases will be for quality footwear, delivered on time and that any questions they have will be quickly answered by our world class customer service department.
Shop PairMySole
and Save Up to 90% OFF
on the Brand Name Shoes You Love!
Store Support
Why Shop With Us
Competitive Prices
24 Hour Shipping
International Delivery
Satisfaction Guaranteed
30 Day Returns Policy
Great Customer Support
Join Our Mailing List
Sign up today to receive special insider notifications of deals, promotions, and new items!


Copyright © . All rights reserved.eBay Template Design NinjaTemplates